The Fitness App Now on Samsung TVs
Thu, 05/21/2020 - 09:35
So many people ask me how they can stream my app workouts to their TV, and now you can because I've partnered with Samsung to bring my app – appropriately called The Fitness App, to the big screen on Samsung TV's!!! Woohoo! Now don't worry if you don't have a Samsung you can still do it the old-fashioned way, but…
If you have a 2018 or newer Samsung TV, simply go to your TV dashboard and search for my app (Jillian Michaels / The Fitness App), download it, sign-in (this will automatically sync across all your devices), start sweating, look great, feel amazing. Bam! That simple. The Fitness App will be available on 2016-2017 models soon too!
Plus, for those with Samsung 2020 model year TV's, check out our app featured in Samsung Health where you can also track your biometrics, food, activities and take part in challenges through the Samsung Health app. Samsung Health has built in really cool features to enable cross device functionality, family profiles, a dashboard with stats, family fitness challenges and more.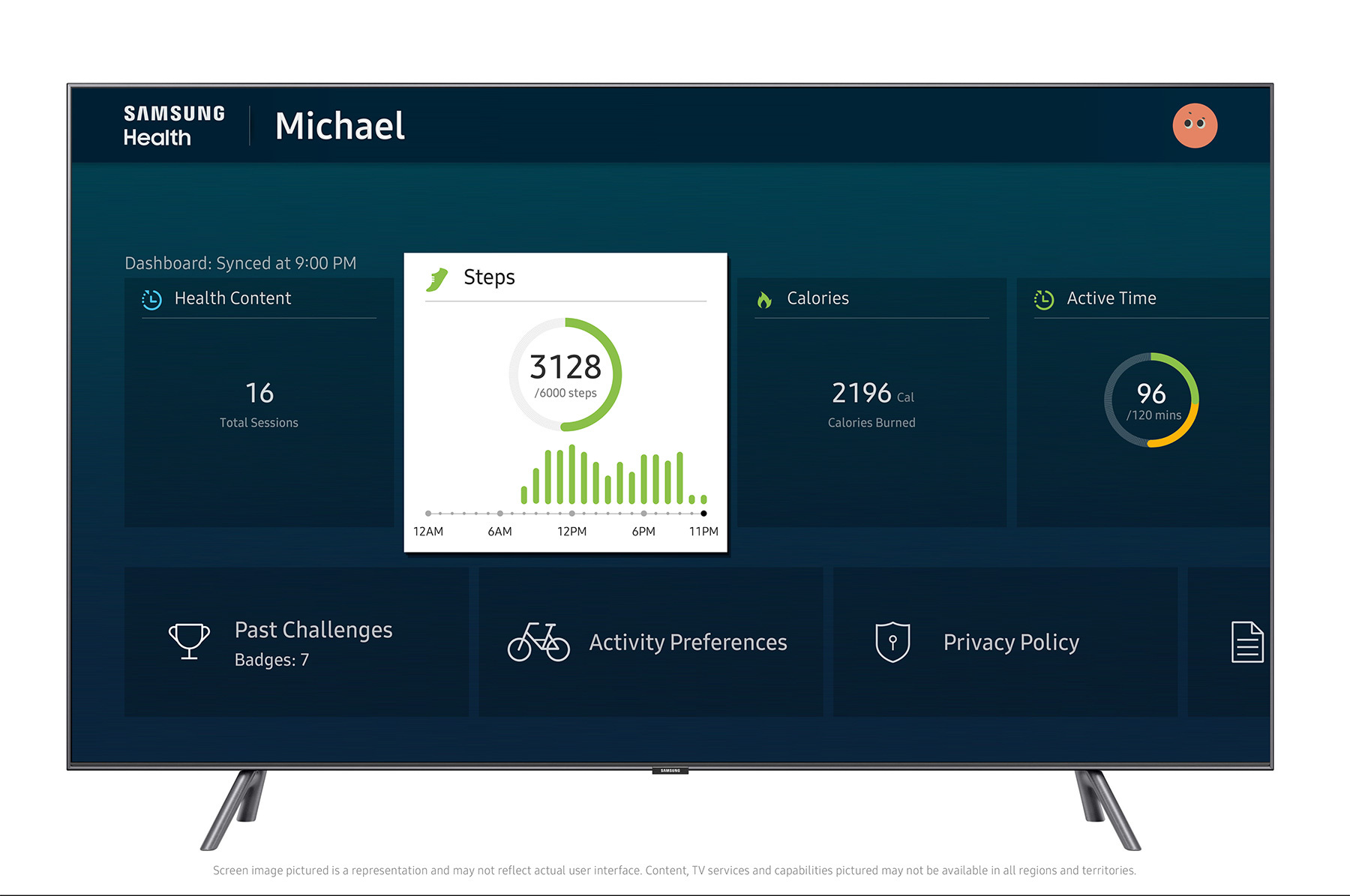 Samsung Health is Samsung's innovative health and wellness platform available on your phone, wearable, and now on select Samsung Smart TVs. Enjoy free premium classes, start new wellness routines and even get the whole household moving with family challenges and more – all from the comfort of your home.
If you aren't already a member of The Fitness App no worries. I've created a special free 28-day workout program exclusively for users of the app on Samsung TV's along with free access to my DVD workout Yoga Inferno. Myself, Samsung, and the Samsung Health app all look forward to kicking you a$$ on your Samsung TV screens!